Yesterday marked the first day of the best weekend of the greatest music and food festival to ever hit the Lawn at Riverfront Park…ever. Yes, it was one of the first in this location, but who's keeping track?

We said we were going to bring great food, good music and one amazing time, and we weren't kidding! Southern Ground Music & Food Festival Nashville Day One is in the books, and we'd like to think we made a little bit of history on these grounds. With that being said, thank you for inviting us, Nashville!

From the grub all the way down to the rockin' tunes, we've got a quick snapshot of the festival's first day that's going to want to keep you coming back for more.

Fans lined up in downtown Nashville's First Avenue in high anticipation of what the festival gates behold. And well, it was a good one. From the performers on Jack Daniel's Stage and LandShark Stage, the attractions, Vendors Village and Food Truck Row, the atmosphere was fun and lively!

Let's start with the food, savory food that is. Fans cruised on over to Food Truck Row to find out that these mobile street side restaurants will make you forget about any preconceived notions you may have about festival food. These curbside culinary artists certainly raised the bar! You could enjoy food from Biscuit Love, Delta Bound, Bistro Truck, Waffle Boss & ice cream from Riff's Fine Food. Zac Brown Band's very own "Cookie" was onsite where Chef Rusty Hamlin served up all of our Southern Ground favorites.

If you downloaded the Southern Ground Music & Food Festival mobile app and stopped by attractions like Jack Daniel's Experience and LandShark booth you received free redemption prizes! Other attractions that joined the festival was fan favorite AMC's Hell on Wheels Photo Experience: Wanted Posters. If you didn't stop by yesterday, make sure you do today!

To keep everyone healthy, happy and hydrated Brita provided water Hydration Stations for all our guests, free of charge with your own empty bottle!

Now onto the music! The festival energy was immediately in full-gear when The James Arthur Band took the Landshark stage. Zac Brown Band's very own John Driskell Hopkins performed with Brighter Shade, and Southern Ground Artists Nic Cowan & Dugas kept the vibe at an excellent pace. Moving over to the Jack Daniel's stage, The Jerry Douglas Band brought their blues expertise like no other. The rhythm that Michael Franti & Spearhead brought to the stage was igniting and we'll go right ahead and thank Amos Lee for bringing the soul!

Southern Ground Music & Food Festival Nashville ended the night with the show-stopping, star-packed Zac Brown Band and Friends Super Sets. We can only thank Gregg Allman, Sheryl Crow, Alan Jackson and John Mayer for one of the most fantastic nights of music any group of thousands could enjoy. Good news is, we do it again! Join us tonight!
Tickets are still available today's festival. Buy them here!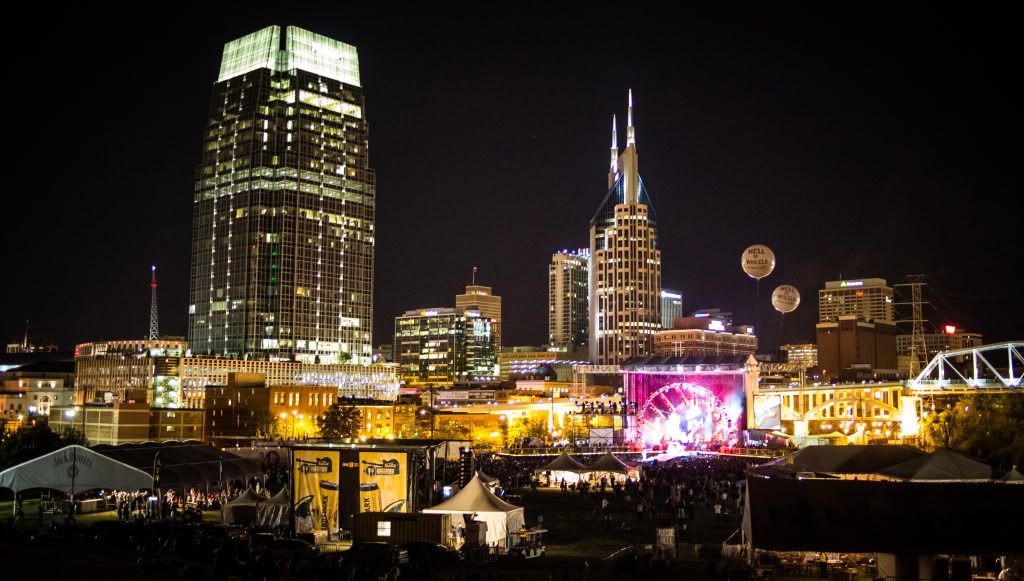 Back