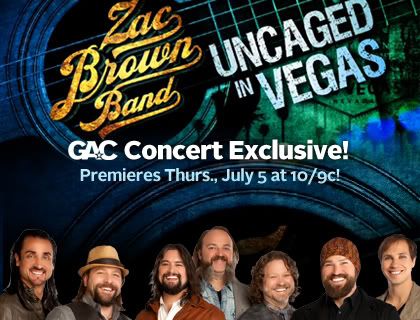 Tune into "Uncaged in Vegas" on GAC July 5 at 10pm ET to see ZBB performing their high-energy live show from Mandalay Bay!
This show includes songs from their new album Uncaged as well as fan favorites such as "Chicken Fried" and "Colder Weather". The one-hour special also includes the band talking about their music and what fans can expect to hear on the new album.
Check out all "Uncaged in Vegas" air times here on GAC.
Put your band knowledge to the test with this fun GAC ZBB Quiz and get the insider of ZBB's bus with these cool photos here!
Back