05/12/2014
ZBB Laces Up Their Boots & Does Push Ups To Benefit Boot Campaign!
ZBB traded their instruments for combat boots when they posed for the Boot Campaign's official photo campaign. Their boot photo is turning heads and helping to further the Boot Campaign's platform of cultivating awareness, promoting patriotism, and providing assistance to military, past and present, and their families. You can check out the photo below: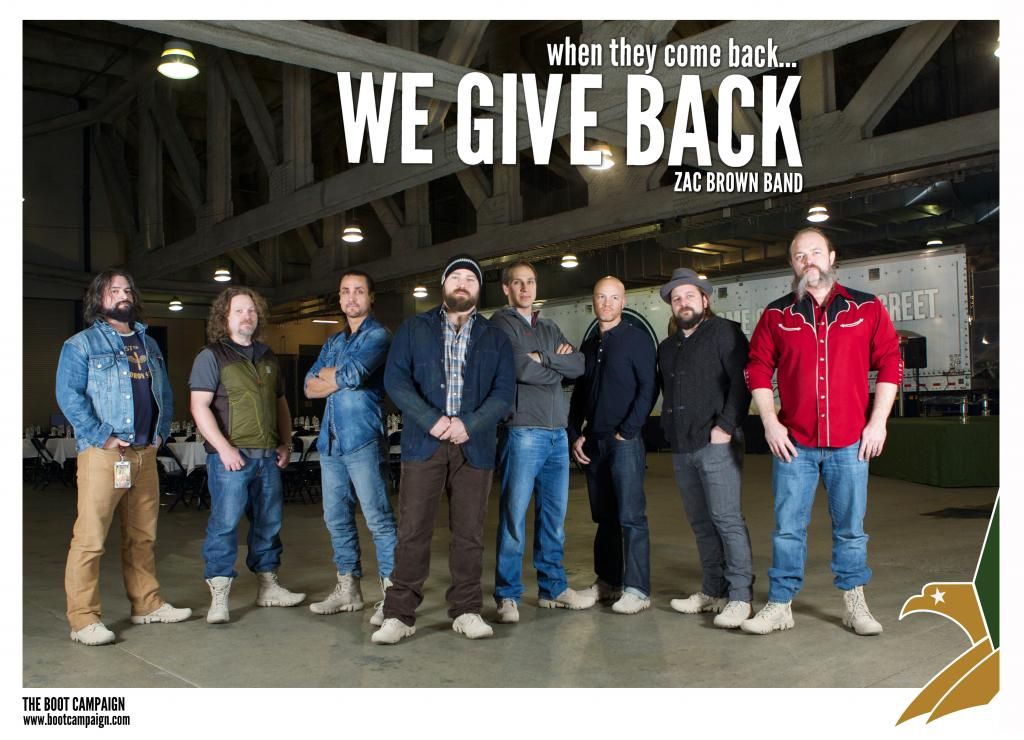 The band did a lot more than "just" lace up the boots to show their support, the guys hit the floor for Pushups for Charity! Through the 5th Annual Pushups for Charity, Americans throughout the country will show their support of the 1.4 million men and women who are currently serving by doing as many pushups as they can in 90 seconds. Their goal is to have Americans complete 1.4 million pushups and raise $1 million to serve troops through the Boot Campaign, which helps veterans by providing jobs, housing, education, wellness, urgent assistance and family support. In past years, Pushups for Charity has raised more than $600,000 for the Boot Campaign.
Check out the Pushups for Charity promotional video featuring Zac Brown Band and Marcus Luttrell (U.S. Navy SEAL Ret.), author of the NY Times #1 Best-Seller Lone Survivor here: