11/16/2012
Win a Jack and Zac One-Of-A-Kind Whiskey Barrel!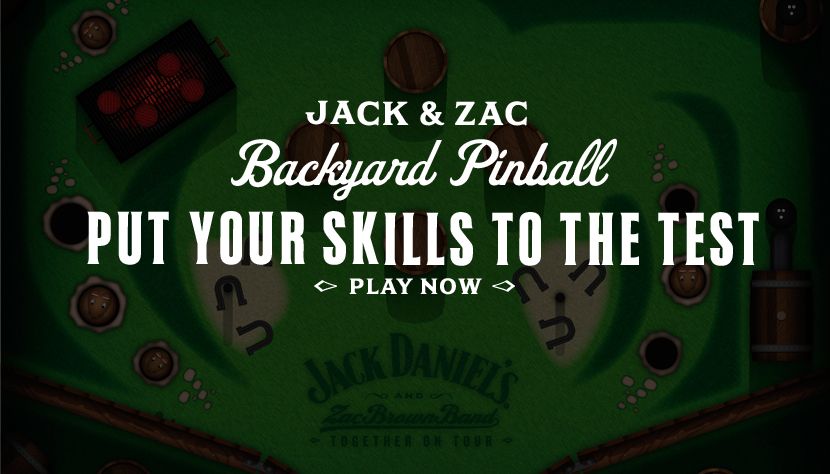 While together on tour, Jack and Zac are mixing up their blend of music, whiskey and games for a chance at winning one of three Jack Daniel's Whiskey Barrels autographed by ZBB and engraved with your name. Play the Jack and Zac Backyard Pinball Challenge for your chance to win. The more you play the more chances you have of winning!

After you wrap up your high score in the Backyard Pinball Challenge and earn your Bar Band Badge, be sure to stop Backstage to see exclusive photos and videos from the Southern Ground Music & Food Festival in Nashville and Charleston featuring Zac Brown Band, Gregg Allman, John Mayer, Sheryl Crow, Darius Rucker, Charlie Daniels Band and of course, Jack Daniel's Tennessee Whiskey. Food, music and a whole lot of Jack, what more could you ask for? See photos and videos here.