07/15/2013
Coy in July's Issue of Premier Guitar!
Take a look at who made it into this month's issue of Premier Guitar! Coy is featured in a guitar ad for Ibanez. "I've owned lots of guitars, but my Ibanez Artist has always been THE ONE," said Coy. Check out the magazine here.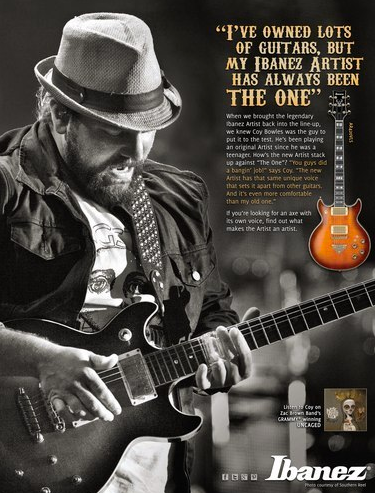 Keep up with Coy by following @coydroy on Twitter!